About ArtSS Career-Ready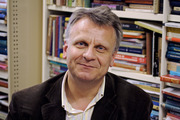 Launched in 2015, ArtSS Career-Ready aims toprepare students for the exciting and diverse careeropportunities open to humanities andsocialsciences graduates. By assisting students to develop the skills they need for the workplace and organising exclusive paid placements with host organisations, ArtSS Career-Ready enables students to work in some of Australia's most prestigious companies including Allianz, Challenger, the Commonwealth Bank, KPMG, NBC Universal, PwC and Westpac Group.

More and more organisations are recognising the value of employing graduates from the humanities and social sciences. These graduates offer innovative approaches to problem solving, aptitude for logical argument, curiosity, the ability to synthesise information quickly, and fantastic communication skills – all of which transfer readily to the workplace.
Our Programs
Career planning
Aimed at first-year students and students wanting to prepare themselves for their careers, this program ensures students recognise their career potential and helps them gain the confidence and ability to apply for placements. Working closely with the University's Careers Centre, the program offers professional development workshops to enhance skills in preparing resumes and cover letters, interview skills, transition to the workplace and business etiquette.

Work placements
This program promotes placement opportunities and ensures all students recommended for paid placements are well prepared for the selection andinterviewprocess. We also run post-placement briefings to ensure that students make the most of the opportunities our placements provide.
Events and networking opportunities
ArtSS Career-Ready also run networking opportunities and two key career-focused events each year: